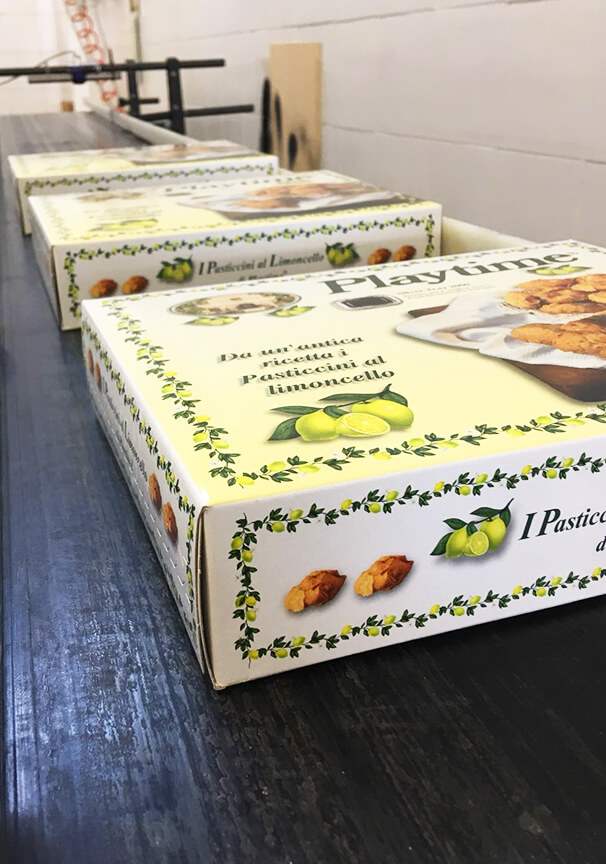 Biscuit srl was born in Naples in 1989 thanks to Carlo Cioffi who, thanks to his great experience in the confectionery sector, creates the "PLAYTIME" brand. The founder's work is careful and competent, aimed at satisfying an increasingly attentive and demanding public, always looking for new and sophisticated tastes.
Carlo, after numerous studies and researches, invents the limoncello biscuit, a unique and winning product that becomes the pride of the company, so much so that it wins the Silver Tray 2000 award as "Best Biscuit of the year".
This is just the beginning, the company expands and widens its product range.
In 2015 the new brand "PASTICCERIA DON CARLO" was born, which includes a range of genuine-flavored pastries, aimed at satisfying the expectations of more and more consumers, a rapidly evolving product line, with many proposals and the typical quality of the Italian artisan tradition.
Biscuit srl still continues today to search for ideas and delicacies to offer to new and historical consumers, now loyal for two generations.
The success factors of the company are still determined today by a dynamic, efficient, constantly expanding production site, which makes use of qualified and expert people in the choice of raw materials and competent in the production chain, also being able to count on important distribution platforms such as Milan and Naples.
In addition to delighting the palates, the mission is always aimed at sustainability in production processes and the choice of packaging with a low environmental impact, respecting the ecosystem and with a positive vision of the future.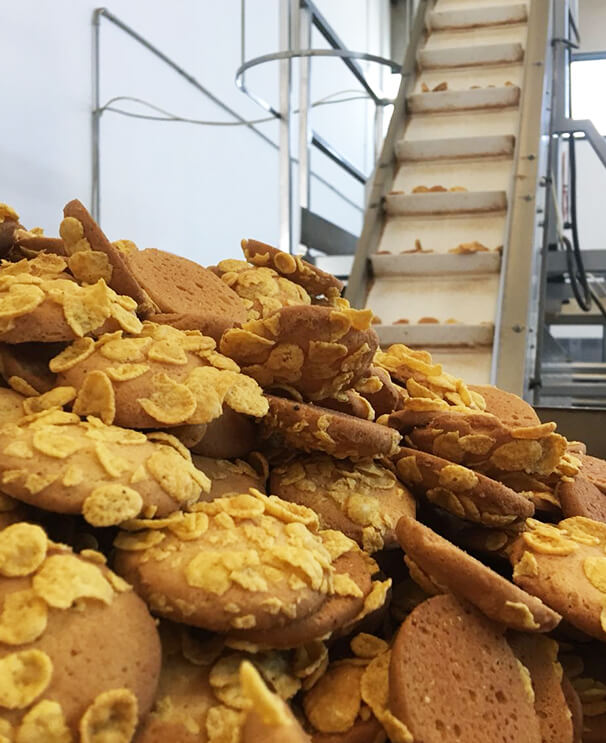 FOLLOWING THE FOOTSTEPS OF THE PAST, TOWARDS THE FUTURE

So that's how it all began, where we came from and where we got to. The commitment and passion of past generations has made us proud of who we were and who we are today.